Are you considering using LearnDash and looking for initial information to help you make your decision? Then you are in the right place! In this article, we'll answer some of the most common initial questions so you can decide if LearnDash is the right tool for you to sell your online courses.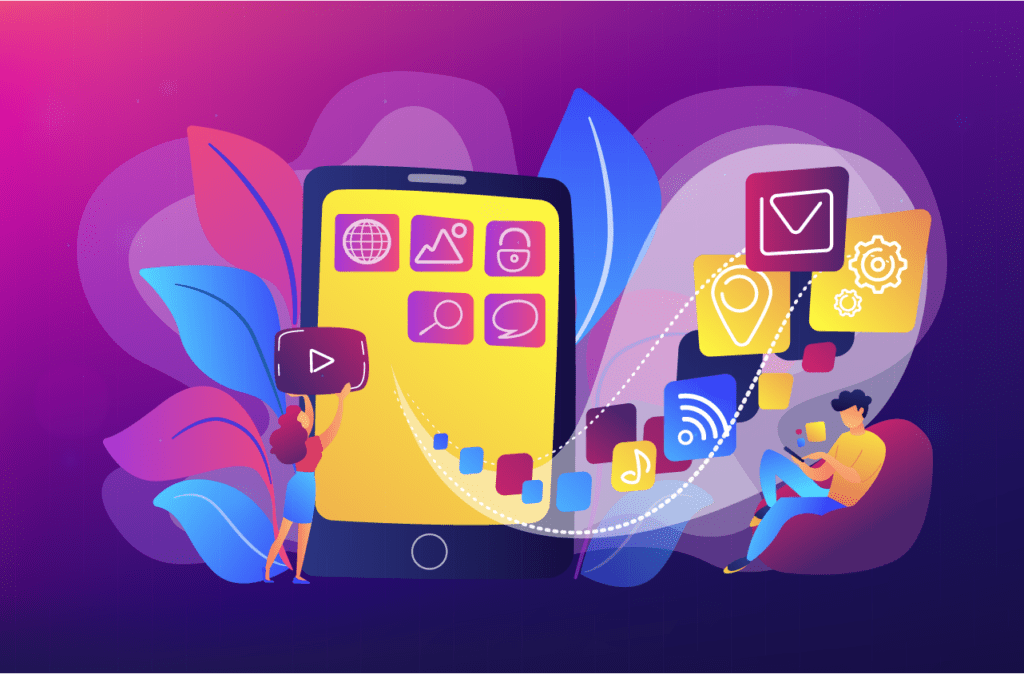 LearnDash is a WordPress plugin that offers an easy-to-use Learning Management System (LMS) for your website. Because it is the top-rated LMS WordPress plugin, yet still has a pretty steep learning curve, we built our LDX Community website to help developers and DIYers figure out how to make the most of LearnDash on their website. Our site contains tons of in-depth info to pretty much accomplish anything that's possible with LearnDash.
BUT enough about us, if YOU are just getting started and trying to figure out if LearnDash is the right LMS solution for you, then this blog post is the perfect place to find answers to common questions about LearnDash.
How does LearnDash work?
LearnDash is a WordPress plugin that allows you to create and manage online courses on your website. It works by integrating with your existing WordPress site and then allowing you to add new "courses" as posts or pages. You can then create lessons, topics, quizzes, and other activities for your students, and track their progress through your course. You can also add multimedia content including videos and audio files to the course, lesson, topic and quiz pages.
How do I install LearnDash?
Installing LearnDash is just like installing any other premium WordPress plugin. You will go to the LearnDash website to purchase the plugin and then download it to your computer. After that, you can either use the built-in WordPress Plugin installer, or you can download the plugin and upload it to your site via FTP. You will need your license key information from the LearnDash website in your account information – simply copy and paste this license key to your WordPress installation in the LearnDash settings area.
For more detailed instructions, you can check out the LearnDash Installation Guide from the LearnDash website.
How much does LearnDash cost?
LearnDash is a premium WordPress plugin and therefore has a price tag to match. However, because it's such a powerful tool, the investment is well worth it for many businesses and educators. You can view the different purchase packages available on the LearnDash website.
Is LearnDash good?
This is a tough question to answer because "good" is completely subjective. However, as LMS WordPress plugins go, yes, LearnDash is currently the most popular and the best by many standards.
LearnDash has been used by thousands of people to create and deliver online courses. It is always important to do your own research before deciding which LMS tool is right for you. However, as a starting point, it's hard to go wrong with LearnDash!
That does not mean that LearnDash is without drawbacks. It is common to have to add additional plugins to your website to extend LearnDash's functionality so that you can create an LMS that achieves everything that you need.
LearnDash out-of-the-box is used to organize your course content and provide it to your audience. Many features that provide a robust and positive UX (user experience) are not included in the plugin. Some features that are expected when a user logs into an online course website, such as an engaging and well-laid out student profile or account page, are missing from LearnDash. The styling options provided by LearnDash are considered by many to be a little primitive.
The native payment processing integration is also a commonly upgraded feature, but, notably, it is easily upgraded with free or premium plugins to create a smooth checkout experience. These features, like many other more advanced features, can be achieved with integration with other plugins, the development of a user-friendly site map and simple CSS code to provide consistent styling.
How many courses can you make?
There are no limits on the number of courses that you can create or students that you can have in your classes. The only limit is storage space and the quality of the server that you are purchasing from your webhost.
What features come with the plugin?
The LearnDash plugin comes with a lot of great features, including:
Course creation and management
Student progress tracking
Quiz generation and grading
Lesson modules
Automatic enrollment and course completion tracking
For a full list of features, please see the LearnDash Features page.
You can also check out our premium course, LearnDash Functionality – Tech Setup Checklist, for a complete walk-through of features you might desire for your site and a list of plugins to help you achieve your vision.
What kind of support is available?
The LearnDash team offers support to their users via email and ticket system. You can access the support forum from within your account dashboard.
The support offered by the LearnDash team is typically limited to ensuring the basic features provided by the plugin are working correctly and do not extend to helping you achieve non-standard outcomes. However, there are many third-party developers who have created free and premium plugins to provide additional features for LearnDash.
Learn more about LearnDash support →
What are LearnDash shortcodes?
LearnDash shortcodes are a way of embedding course content into your website using WordPress's built-in Shortcode feature. This allows you to place course modules, lessons and quizzes anywhere on your website without having to know any coding!
For more information on LearnDash shortcodes, please see the LearnDash Shortcodes & Blocks article from the LearnDash documentation or check out this in-depth post, The Complete List of LearnDash Shortcodes and How to Use Them.
If I change my mind, can I uninstall LearnDash from my website?
Yes! To remove LearnDash from your website you can either use an FTP program or delete it through your WordPress Dashboard. We recommend taking a backup of all your courses and data before uninstalling in case you need to reinstall it at a later date.
Does LearnDash work with other plugins?
Yes! One of the great things about LearnDash is that it integrates really well with other WordPress plugins. In fact, there are many free and premium plugins that have been created by third-party developers to add additional features to LearnDash.
Some popular integrations include:
Gravity Forms to collect data and provide a more personalized experience
MemberPress to create a membership site with recurring payments
BuddyBoss to create a community forum and social networking site
Elementor to design website pages and posts
Zoom to provide live video meetings within an online course
WooCommerce to collect online course payments from customers
Is LearnDash mobile-friendly?
Yes, LearnDash is mobile-friendly and will adapt to different screen sizes. You can also preview how your courses will look on different devices by visiting the LearnDash Demo Course.
Do I need a developer to use LearnDash?
No, you do not need a developer to use the LearnDash plugin. However, if you want to integrate with other plugins or customize the look and feel of your site, then you will need some coding knowledge.
What's the next step?
If you're excited about the potential of adding a learning management system to your website and you want to take your online courses to the next level, then join our LDX community. Here you'll find tutorials to help customize the look, feel and function of your courses. You'll also be able to ask questions and get advice from LearnDash experts and other DIYers who have been where you are.